Description
The X-series-17TH screens robust has been designed to operate 24/7 reliable in the most demanding environments. With gamma curve selectable and a connection system that is versatile, the X-series advanced provides an optimal visual experience with colors, brightness and contrast ratio, vivid. The optical glass NeoV™ and a metal chassis protects the screen against scratches and other damage, which makes this series ideal for applications to public, retail, laboratory and industrial environments.
Monitor semi-industrial / EXTREME RELIABILITY
Designed for 24/7 operation, these screens are robust and durable, and feature a metal chassis and are protected by the glass optical NeoV™ ; they also integrate components of the highest quality for a long product life.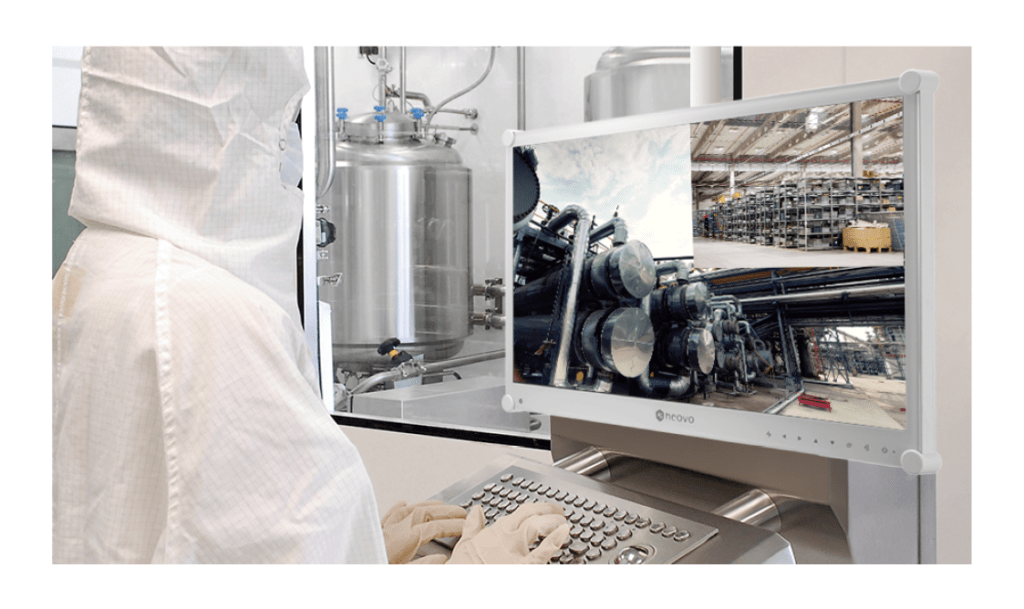 VERSATILITY, PRODUCTIVITY AND COMPATIBILITY
View your critical data and run multiple video sources, and PC applications through a connector versatile, including DisplayPort and HDMI, as well as the option PIP/PBP to increase productivity and efficiency. The image format is selectable and the zoom functions ensure compatibility with various video sources.
A GAMMA CORRECTION OPTIMIZED
Gamma curves selectable optimize visually different types of images. Special parameters for adjusting the image of AG Neovo-tune color, brightness, sharpness and contrast ratio, allowing the screens to the X series to improve the light, shadows and colour balance of videos.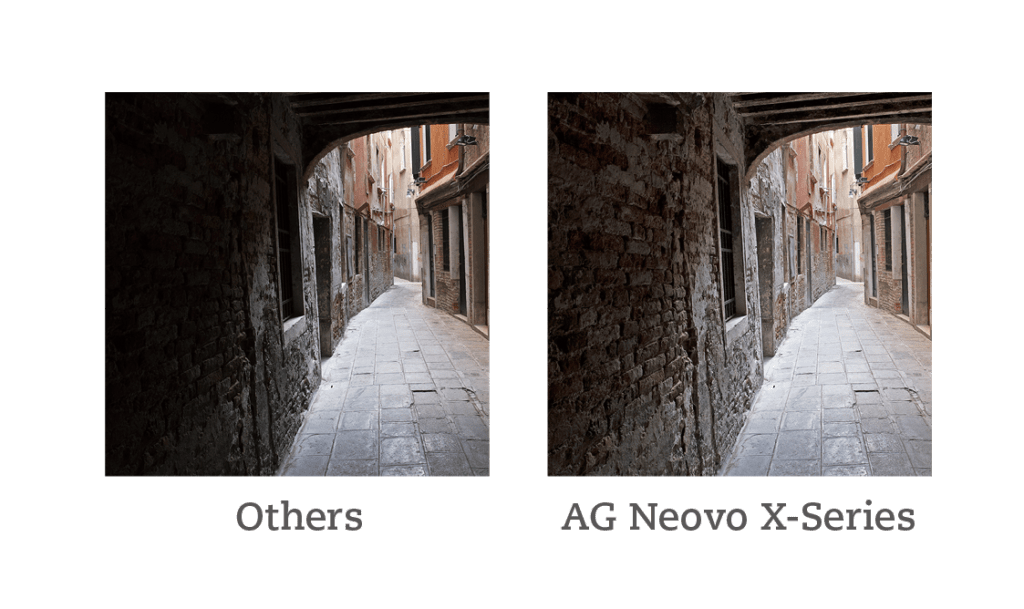 Screen
Screen size

43,2 cm (17,0″)

Physical resolution

1 280 x 1 024

Format

5:4

Contrast

1 000:1

Brightness

250 cd/m2

Screen technology

TN

Viewing Angle horiz./vertic.

170°/160°

Response time

3 ms

Calibrable

yes

Backlight

White LED

Design
Color

black

Equipment
Speaker

yes

General
Functions

anti-flicker

Rotate to portrait mode

no

Height adjustment

no

Mounting
Standard VESA mounting

75 x 75 mm

, 

100 x 100 mm

Sustainability
Classe d'efficacité énergétique 2021

E

Étendue classe d'efficacité énergétique

A to G

Power consumption

13 kWh/1 000 h

Power consumption (standby)

< 0,5 W

Security
Security features

standard location Kensington

Features
Features

continuous operation 24×7

, 

tempered glass screen

Physical characteristics
Weight without stand

5.2 kg

Weight with stand

5.96 kg

Included in delivery
Included in delivery

audio cable

, 

câble d'alimentation

, 

VGA cable

Connectivity
Signal input

1 x DisplayPort (digital)

, 

1 x DVI (digital)

, 

1 x HDMI (digital)

, 

1 x VGA (analogue)

Product Type

screen desktop

Version
Version

European

Manufacturer's warranty

3 ans de retour atelier (pour plus d'infos, voir le site web constructeur)