Description
To communicate effectively with a screen connected QE82R
Screens QER Samsung displayed a superb resolution UHD technology, Dynamic Crystal Color. They are also equipped with a new enhanced solution which supports the secure remote access and wireless connections, making the communication more effective and provide businesses a secure solution for meeting spaces.
An amazing image quality, 4K
The new series QER Samsung offers a 4K resolution ultra-high resolution, creating lifelike images with an image quality that is sharper than ever.
Smart technology upscaling UHD
The smart technology upscaling UHD Samsung provides a restoration of the edges and a noise reduction to provide an image quality UHD perfect, even with a content of lower resolution. This solution fit for the future " provides unsurpassed image quality, regardless of the resolution of the original content.
Dynamic Crystal Color QE82R
The series QER integrates the Dynamic Crystal Color, which supports the processing and 10-bit for a perfect expression of the colors, allowing the public to benefit from a wider spectrum of colors up to one billion shades. In addition, the functionality HDR+ converts the content to standard definition quality HDR for higher contrast and more vibrant colors.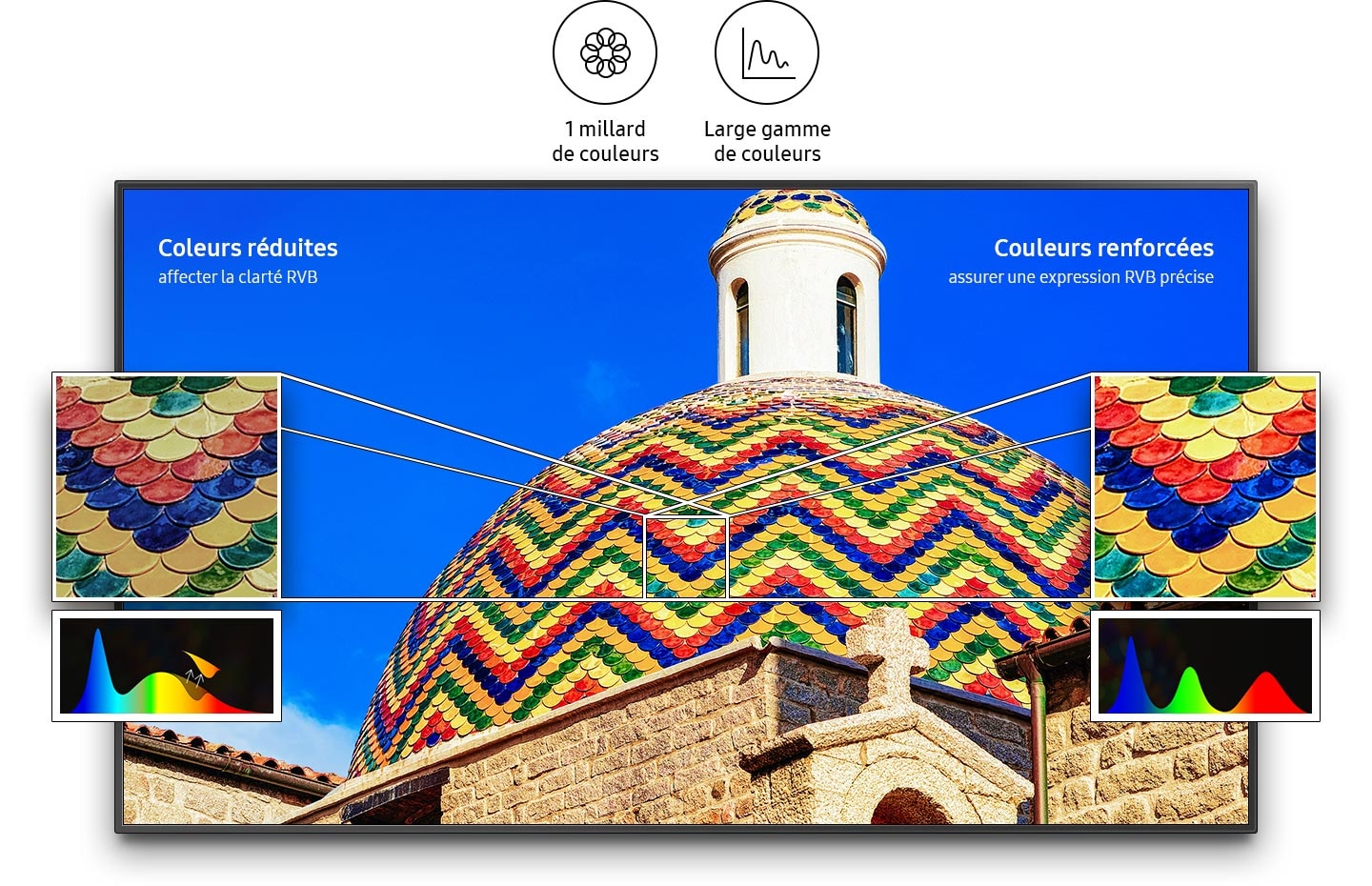 A cable management clean
With the new guidance system cables screens QER, traders can conceal carefully unsightly wires. As a result, customers benefit from an experience store visually pleasing and attractive, even when the back of the screen is visible.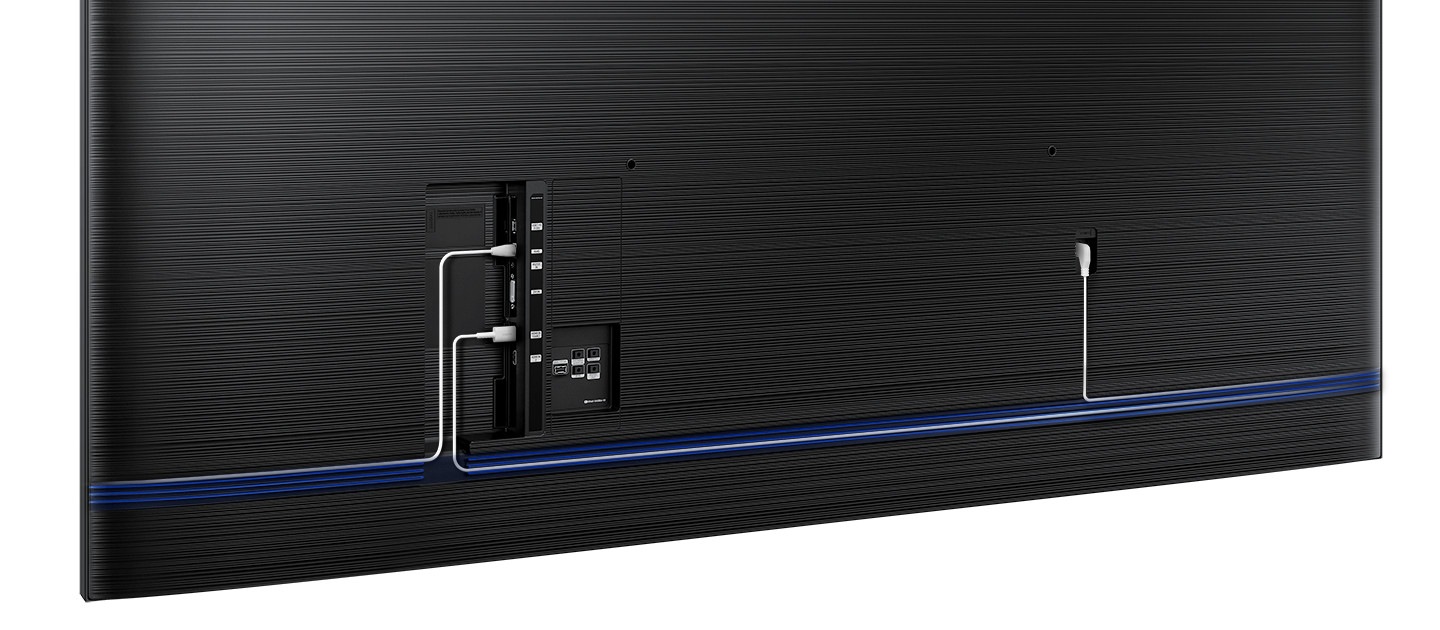 A powerful solution all-in-one
The platform SSSP (Samsung Smart Signage Platform) is a solution all-in-one, which simplifies installation and maintenance. Based on Tizen os 4.0, it allows enterprises to take advantage of a simple development, with enhanced compatibility with many formats and Web standards, and a secure protection.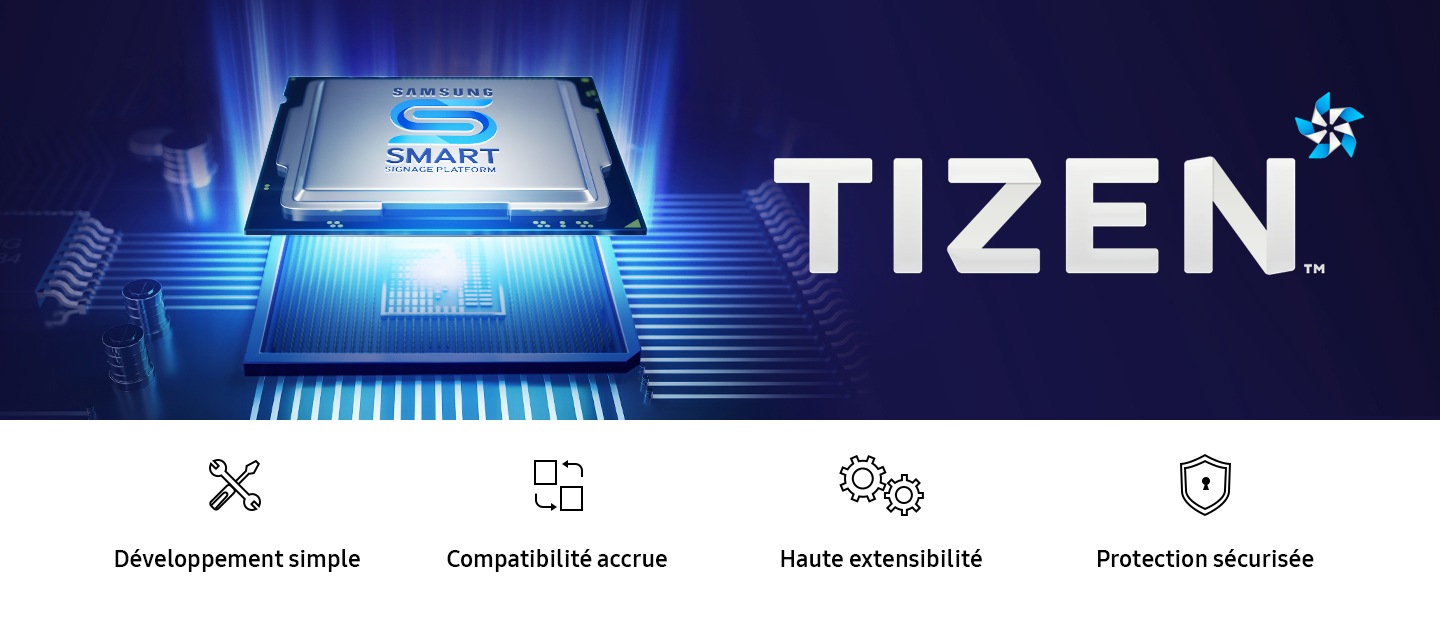 Secure remote access by Knox QE82R
With security provided by Knox, the displays QER now have the feature Remote Access (remote access) that enables access to the Cloud service and wireless control of a PC without the need for a physical connection. A function that simplifies meeting spaces while also improving security.
Wi-Fi and Bluetooth built-in
Technologies Wi-Fi and Bluetooth built-in allow us to provide more personalized services and interactive, while simplifying the presentation of content for businesses. Whether it's to simplify the operation of the network or deploying the technology of beacons interactive in-store, the screens of the series QER help the traders to look into the future of retail.

* Image is for illustrative purposes only, specific application or program may have to be developed for the depicted usage scenario.
Specification
Screen

Diagonal

82"

Type of slab

Edge Slim

Resolution

3.840 x 2.160

Pixel Pitch (HxV)

156,75×470,25 um

Brightness

350

Contrast

6.000:1

Angle of view (H/V)

178/178

Response time

6ms

Gamut

72%

Anti-reflective glass

2.3%

Horizontal scanning frequency

30~81kHz

Maximum scan rate

594MHz

Vertical scanning frequency

48~75Hz

Dynamic contrast ratio

Mega

Connectivity

HDMI In

2

DP entry

No

DVI input

1

USB

2

IR input

Yes

Input HDBaseT

No

Audio Input

Yes

Audio Output

Stereo Mini Jack

Video Output

No

Input RS232

Yes

RS232 output

Yes

RJ45 input

Yes

Output RJ45

No

Wi-fi

Yes

3G Dongle

No

Bluetooth

Yes