Description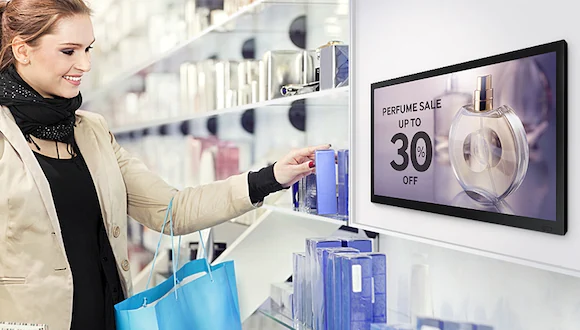 Gain efficiency through a professional display in a compact format
The DB22D-P offers a range of features of professional quality in a compact size to meet the different needs of customers in diverse environments.
These screens smaller sizes are ideal to deliver personalized content to your customers, with the opportunity to integrate into the smallest spaces and to capture effectively the attention of your audience.
In addition, the DB22D-P offers high reliability for use 16h/7days, and a 3-year warranty for a display of professional level.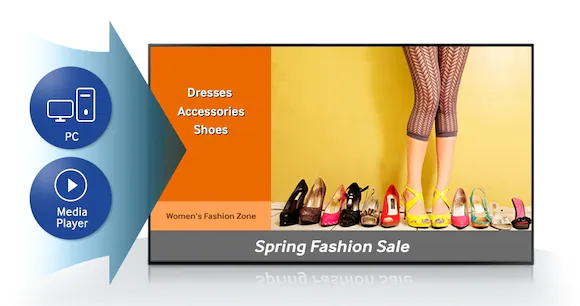 Simplify your digital signage with a solution all-in-one
Improve your productivity and reduce your operating costs with a solution to display dynamic comprehensive and easy to use.
The media player embedded 2nd generation Samsung Smart Signage Platform eliminates the need for an external PC.
The deployment of the content and installation can also be simplified through the ability to chain multiple screens in them. It is then simply a matter of a simple USB key to start to communicate effectively.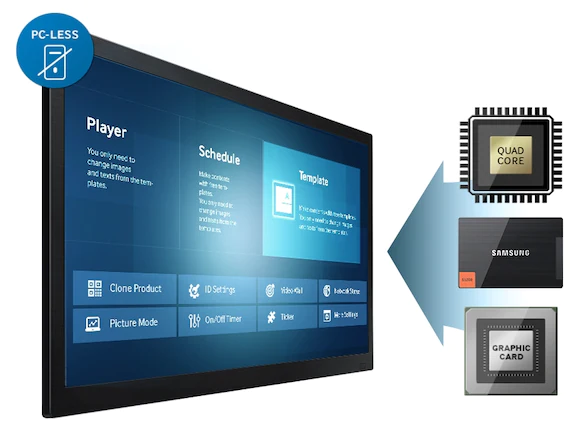 More potential with the 2nd generation Samsung Smart Signage Platform
The series DBD embeds our platform SSSP 2nd generation. The new processor quadcore increases the performance significantly by providing a fluid image and impacting.
The power gain which allows switching from PCS, external and plug in one of our frames, touch Samsung directly on the screen.
Thanks to this technology, schools and businesses can provide dynamic display interactive more easily and at a lower cost.
Finally, our SSSP, the second generation allows you to display the PIP (Picture in Picture) on more than 50% of the active display area.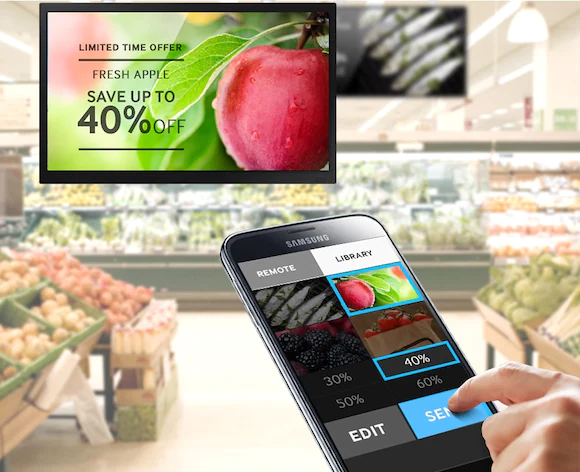 Manage your wireless display wherever and whenever you want from your mobile
Thanks to the integrated Wi-Fi of the DB22D-P, users can wirelessly control their digital signage solution using their smartphone/tablet to the management of their content.
The use of the monitor is simplified thanks to the ability to send and schedule content from a mobile device rather than have need of a computer.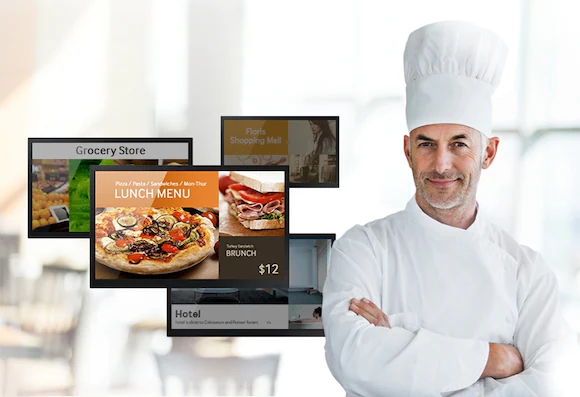 Easily manage your display thanks to the intuitive interface and many templates and tools
Check out a new user interface allowing for intuitive operation of your screen, dynamic display and can be personalized with a quick access to the functions and configurations of the most frequently used.
Save time and efficiency by creating and disseminating easily and effectively your message using one of the 100 pre-designed templates included.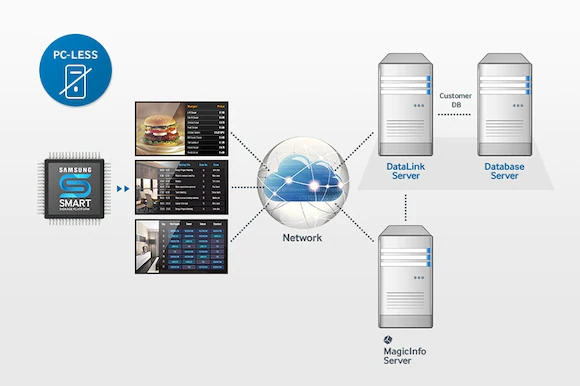 A stand-alone monitor, that can be used without a PC
With its quad-core processor, the technology SoC offers powerful features and supports the Datalink without a PC, which allows you to manage and update content.
You can easily update the content through a server Datalink without the presence of a PIM or a SBB is necessary.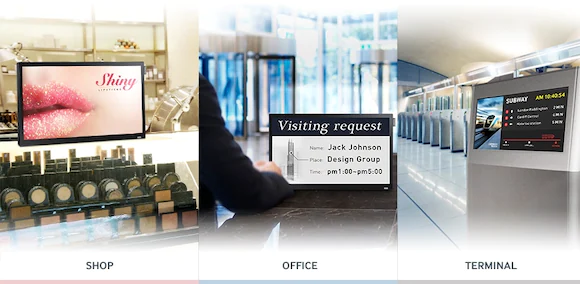 Get picture quality that is tailored to your environment
Samsung has designed the DB22D-P with several features that ensure the image quality of professional quality for maximum impact. Your customers can clearly see the screen from virtually anywhere with a viewing angle is very wide with a slab WVA. In addition, various modes of image can be used for optimum quality and adapted to your environment. Your display you then provides a rendering of high quality to your space, whether it's a store, a shopping mall, an office, a school or a transport terminal.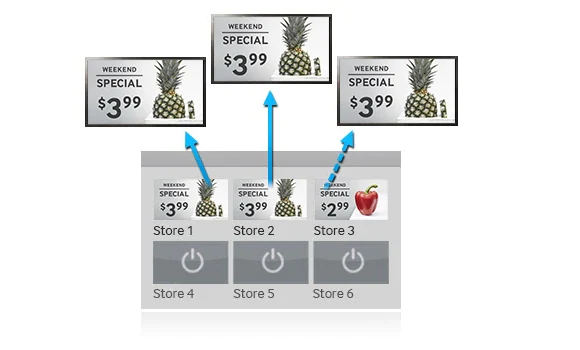 Check your remote screens according to your needs
Remotely control your displays Samsung SMART Signage installed in multiple locations from a Web server that will allow you to see the contents displayed real-time. The remote control of the DB22D-P has been designed to simplify the management and the decision in the hand of your screen display dynamic. With the server MagicInfo, you can obtain a configuration of the digital display to be sleek and streamlined, which provides rich multimedia content and impact.