Description
Have a preset for DICOM and a power level medical monitors clinical review MD-2402 24 inches guarantee the brightness and grayscale correct and constant for medical images in detail, from any angle of view. The stability of image, sound power level and medical materials compatible VESA give clinicians professionals confidence in the clinical examination and facilitate the configuration of a mobile work station, while meeting the standards of the insurance premium quality and financial benefits.
Les écrans médicaux AG Neovo sont conçus et fabriqués pour une utilisation dans les environnements de soins de santé, médicaux et cliniques, mais ne sont pas des «dispositifs médicaux» ou conformes à la norme ISO 13485. L'intégration professionnelle dans un environnement médical peut nécessiter des connaissances, des compétences et des certificats spécifiques et relève à tout moment de la responsabilité de l'intégrateur.
DISPLAY, BORDERLESS ON THREE SIDES, WITH A LARGE WIDE VIEW ANGLE
Thanks to its design, borderless on three sides, the MD-Series delivers a viewing experience that is immersive with a wide viewing angle of 178/178 degrees, which facilitates the creation of workstation multi-monitor fluid. All of this contributes to the advantage that doctors and patients can exchange information, conduct clinical consultations and educate patients while looking at a screen together.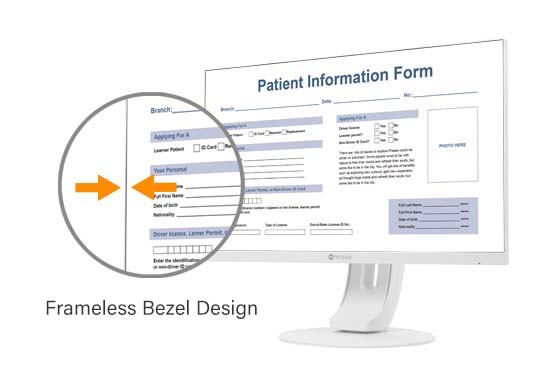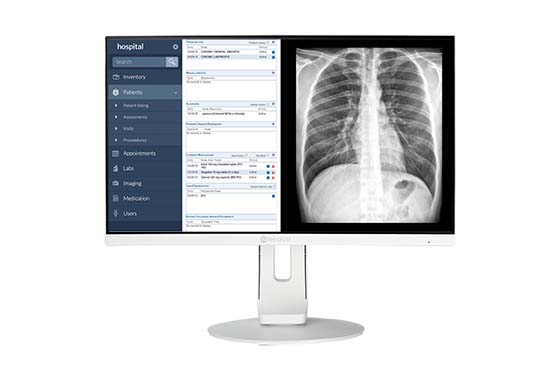 RESOLUTION 2MP
Monitors clinical review MD-2402 are equipped with a Full HD 1080p resolution, which allows to obtain images remarkably sharp, with accurate color and a constant brightness for the visualization of different clinical images, regardless of the angle.
COMPATIBLE WITH DICOM PART 14
Thanks to the support of the calibration to DICOM Part 14, monitors clinical review MD-2402 guarantee the brightness and grayscale correct and consistent for medical images in detail. They, therefore, provide clinicians with professional confidence in the visualization of the images with medical images, documents, and electronic medical records (EMR) optimized as a solid basis.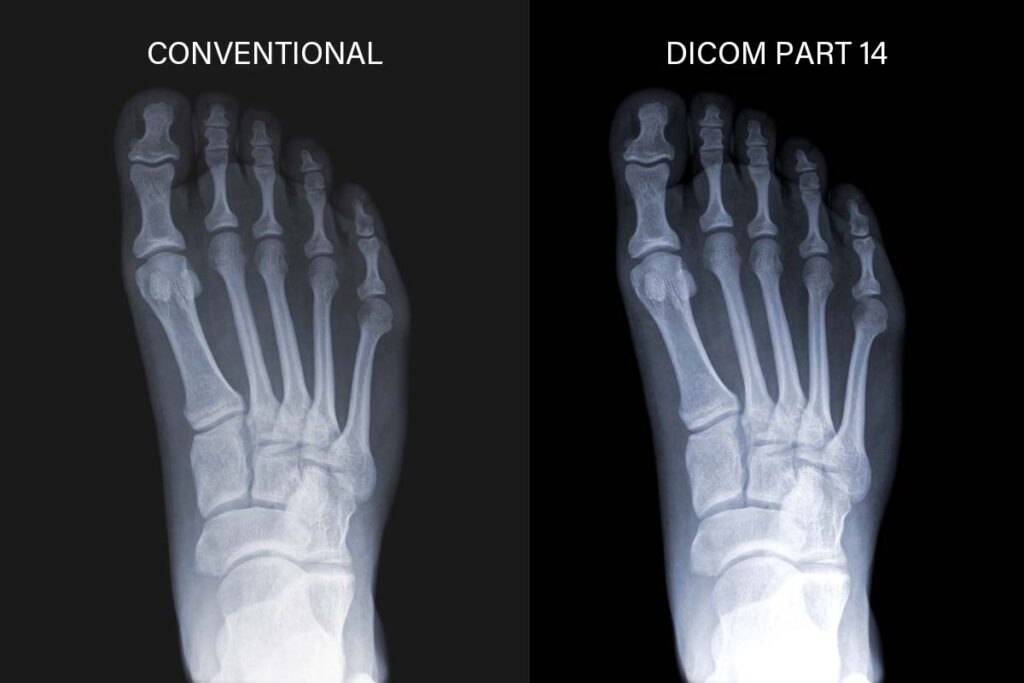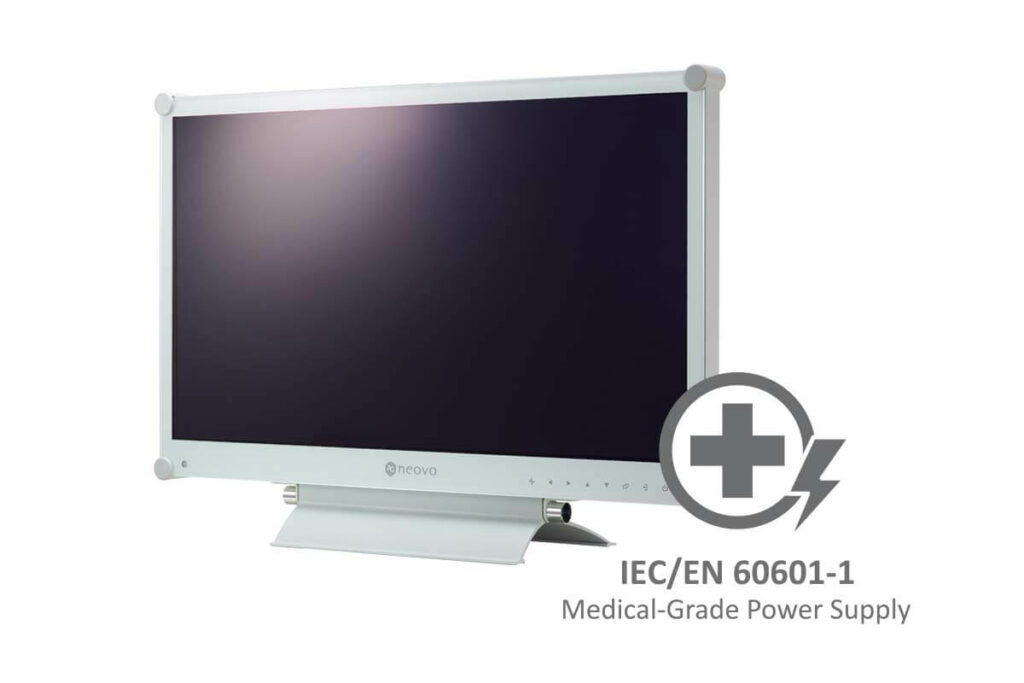 INCREASED SAFETY THANKS TO A DIET OF MEDICAL
Away from the standard monitors, monitors clinical review MD-2402 24-inch 2MP have a low supply voltage level medical specially designed to assure the safety, performance, and reliability – the three essential requirements for any clinical environment or professional care. Compliance with the standard power supply IEC / EN 60601-1 guarantees the safety of your staff and your patients in clinical environments, avoiding the electric shock, the risks associated with energy, fire, and risks related to the heat.
IMPROVED EFFICIENCY OF WORK WITH AN ERGONOMIC SUPPORT
The adjustable stand height adjustment and effortlessly in any direction and is easy to tilt, rotate, rotate, adjust the height or switch to portrait or landscape mode. Care professionals and clinicians can easily direct the monitor to the perfect angle to view an optimized display of the x-rays with image rotation and multi-display monitor for better work efficiency.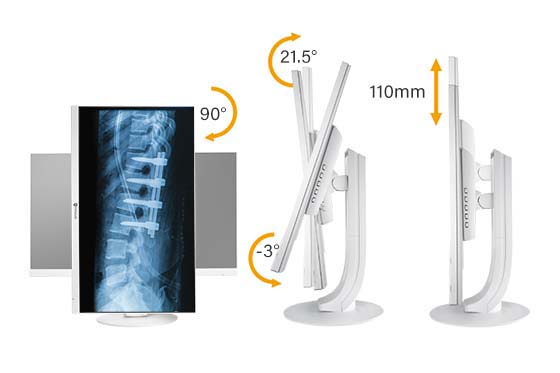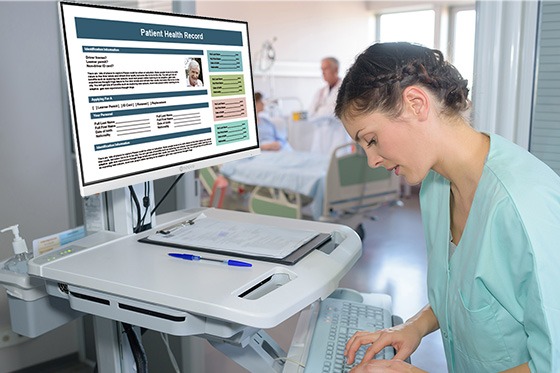 SUPPORTS VESA-COMPATIBLE FOR FLEXIBLE WORKSTATIONS
The monitor mount VESA compatible allows you to adapt to a flexible installation and the mobility of computer carts medical. Monitors clinical review MD-2402 with a solution that is compatible VESA allow you to facilitate the installation of a mobile work station. It allows doctors, nurses, and other staff to quickly access a patient's medical history and enter his / her treatment program, in order to provide the care the most accurate.
CONNECTIVITY VERSATILE
In addition to the multiple mounting options, the MD-2402 supports video inputs HDMI, DisplayPort and VGA in order to adapt to different work environments and shared workspaces.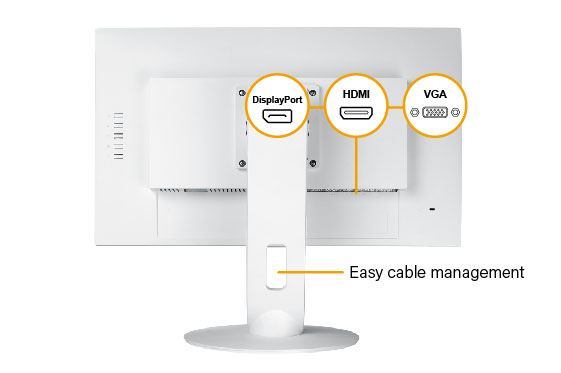 | | |
| --- | --- |
| Reference | MD-2402 |
| Net weight | 3.3 kg |
| Manufacturer | AG Neovo |
| Warranty (months) | 36 |
| Type screen | TFT LCD |
| Brightness | 250 cd/m2 |
| Angle of view | 178°/178° |
| Number of colors | 16.7 million |
| Response time | 5 ms |
| Speaker | 2x 2W |
| Storage temperature | -25°C-55°C |
| Dimensions | 632,0 x 417,0 x 282,0 mm |
| Input Signal | 1x HDMI input, 1x VGA input |
| Operating temperature | 0°C-40°C |
| tilt | -5° to 23° |
| Resolution Max. | 1920×1080 |
| Frequency horizontal | 30 kHz-85 kHz |
| Vertical frequency | 45 Hz-76 Hz |
| Power | 22W |
| Contrast | 20000000:1 |