Description
INTRODUCTION M2e
The M2e is a projector LED connected mobile Full HD 1080p so that you can enjoy your content instantly by just one click.
L'installation se fait facilement grâce à la instant af and its function as a Keystone auto.
Design portable ultra-light vous permet d'emporter votre vidéoprojecteur partout où vous allez et de profiter pleinement de l'expérience Cinéma.
Check out bright images in Full HD resolution et des couleurs cinématographiques couvrant 125% de l'espace colorimétrique Rec.709, grâce à la technologie LED de 2ème génération ViewSonic, leader du marché.
The M2e meet the picture-perfect pixel-to-pixel and a exceptional sound quality thanks to its built-in speakers Harman Kardon. And for even more comfort, it is equipped with connectivity features intelligent such that the Wi-Fi to wirelessly stream your screen, Bluetooth to access various audio options and l'USB Type-C pour une diffusion directe par câble unique à partir d'une Nintendo® Switch par exemple.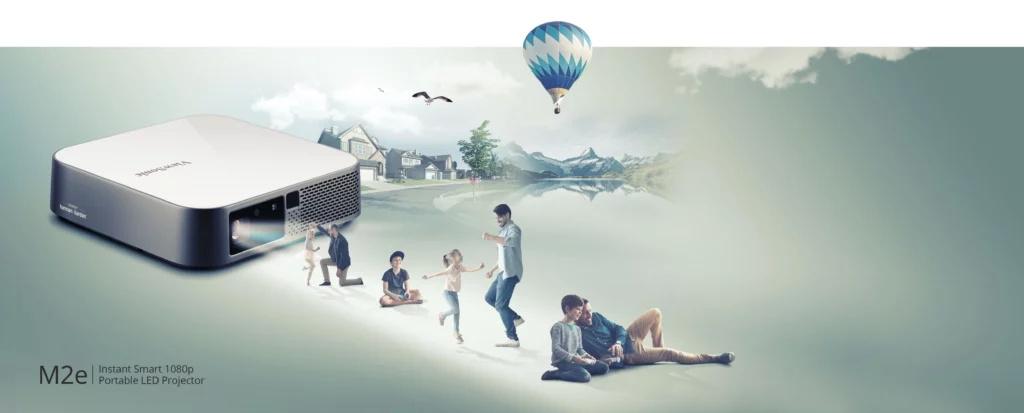 The moments of the life in an instant.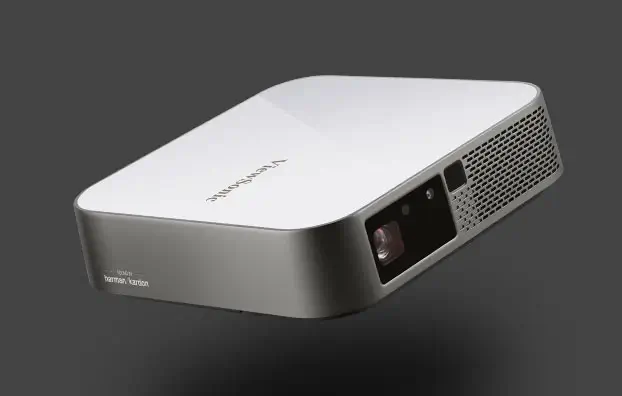 Compact and lightweight for take a trip or travel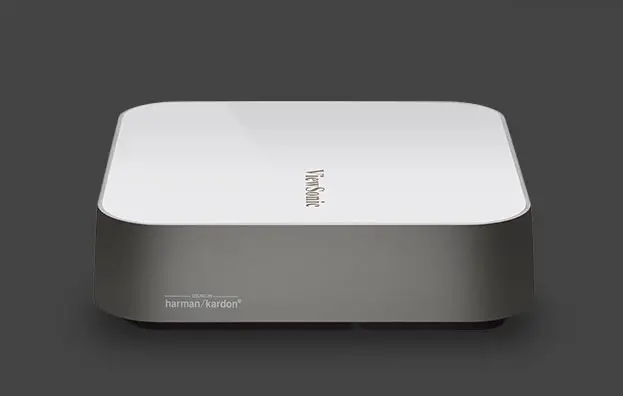 Gloss metallic grey and polar white for a contemporary design.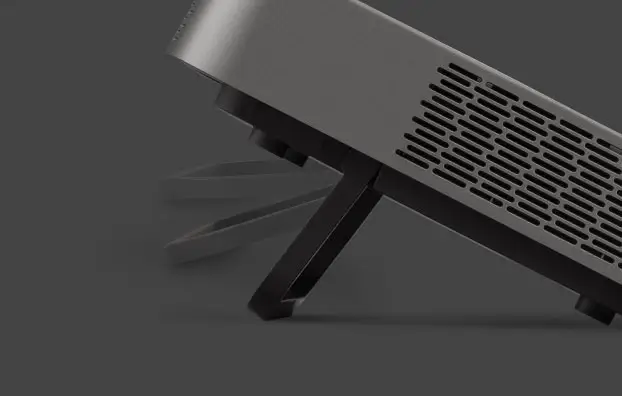 Adjustable stand angles pojection custom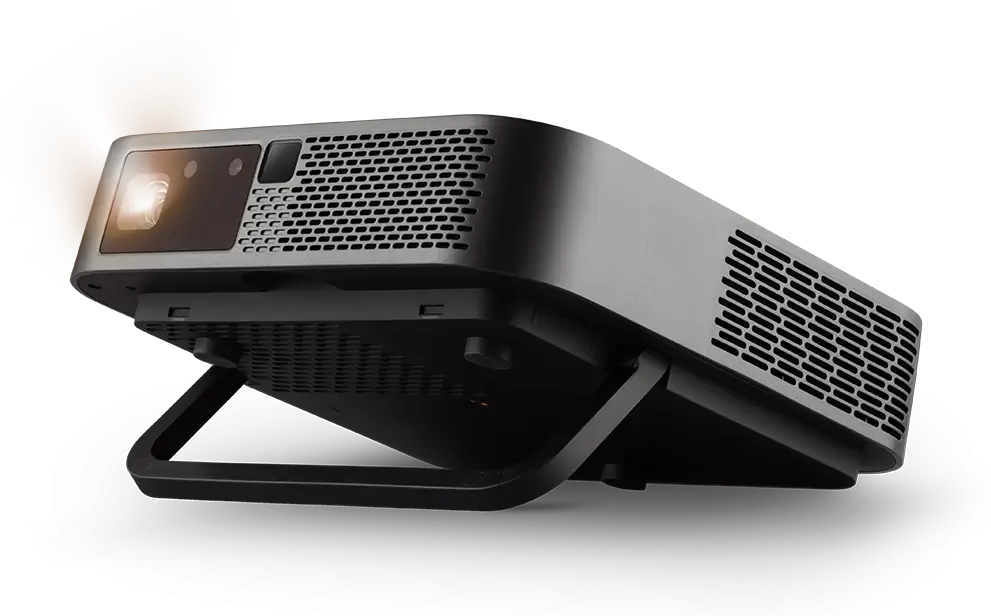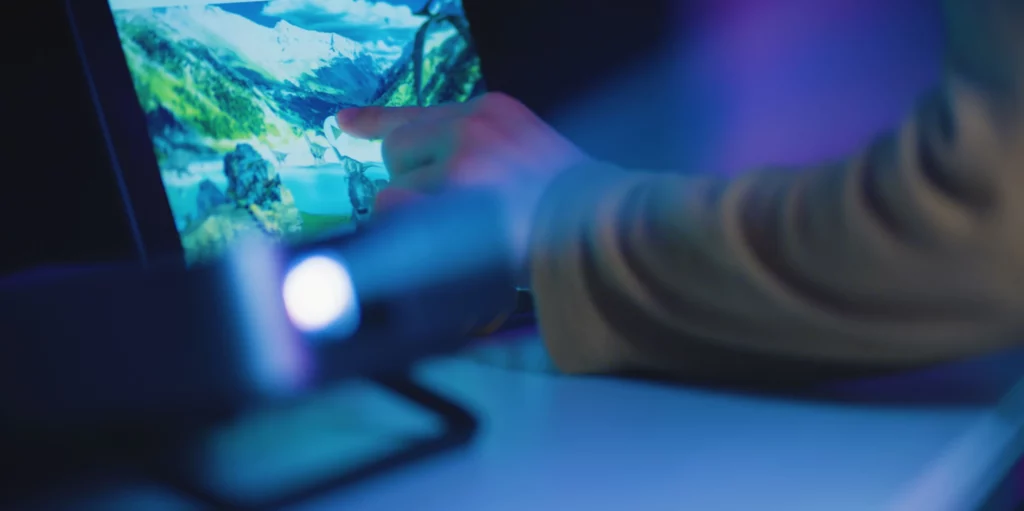 The moments of the life in an instant.
Easy Installation in Few Seconds
une expérience cinématographique complète en un seul clic. Grâce à la mise au point automatique instantanée et à la fonction de Keystone automatique, l'installation est plus rapide et plus facile que jamais.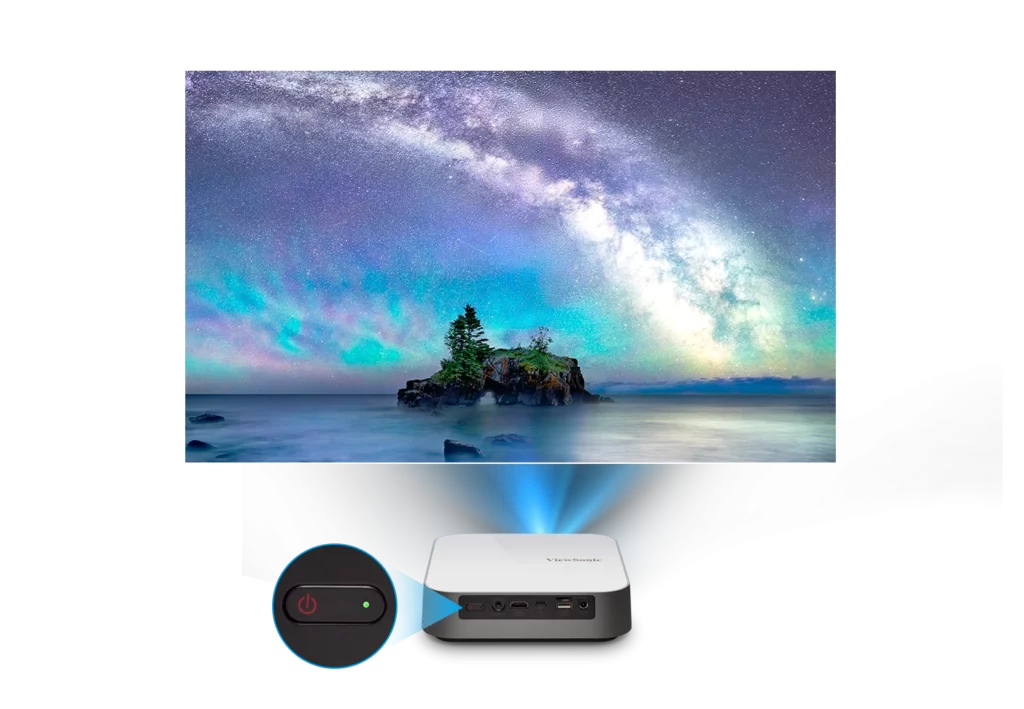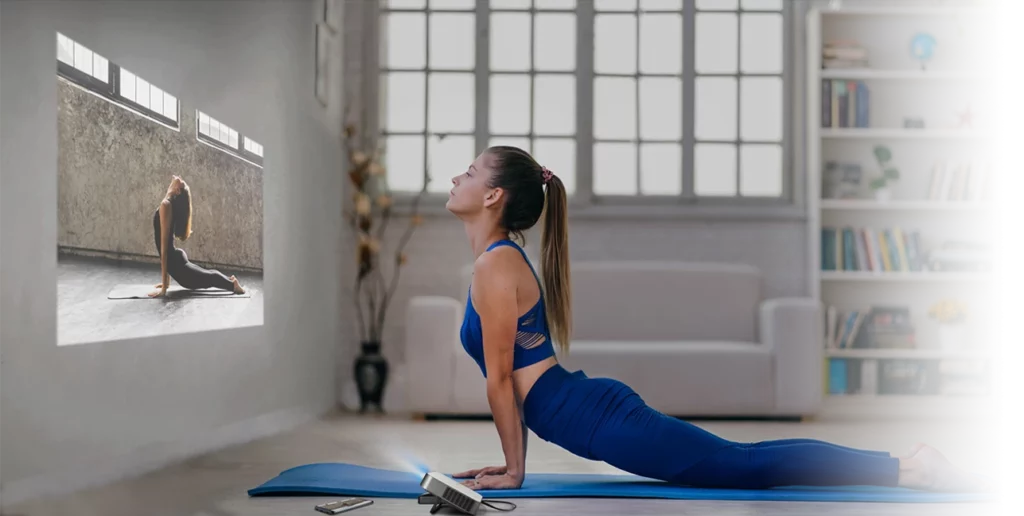 Instant af with the speed of light
Mesure instantanée et précise de la distance sur n'importe quelle surface grâce à la technologie de pointe Time-of-Flight (ToF), qui fournit des images parfaitement nettes en une seconde seulement.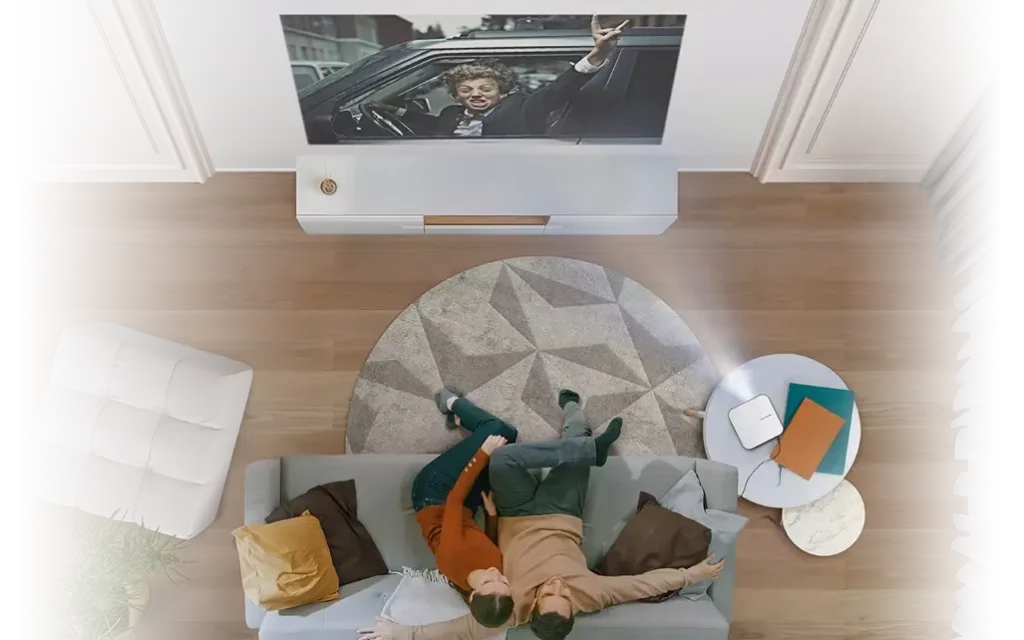 A Picture-Perfect from Every Angle
Pas besoin d'un positionnement central. Le Keystone Horizontal et Vertical et la possibilié de réglage des 4 coins permettent d'obtenir des images parfaitement proportionnées.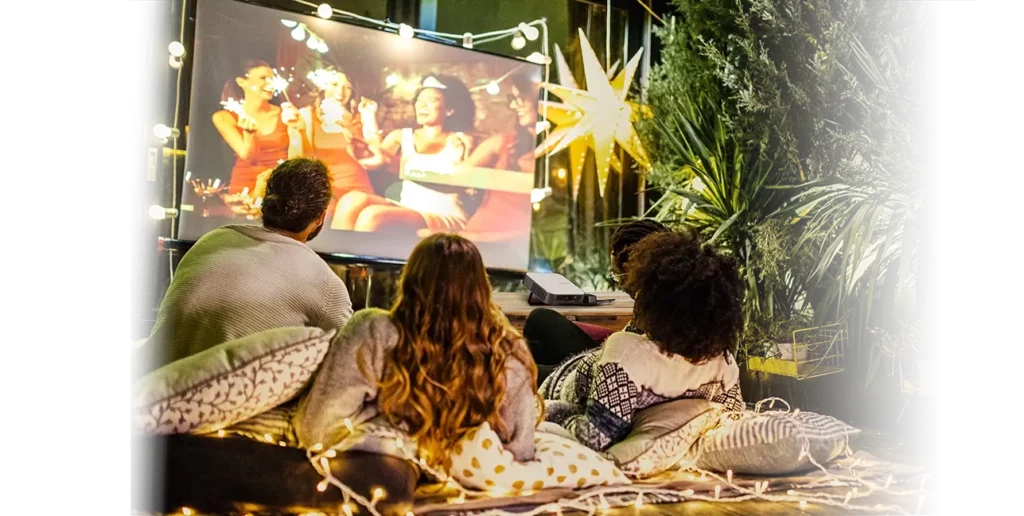 More than just Home Entertainment
Emportez l'expérience Cinéma où que vous alliez. Le M2e, ultra-léger et extrêmement compact, est conçu pour être transporté facilement. Il suffit de brancher une batterie externe* via USB Type-C et de prendre la route.
*La batterie externe doit avoir une puissance d'au moins 45W (15V/3A) et doit être compatible Power Delivery (PD).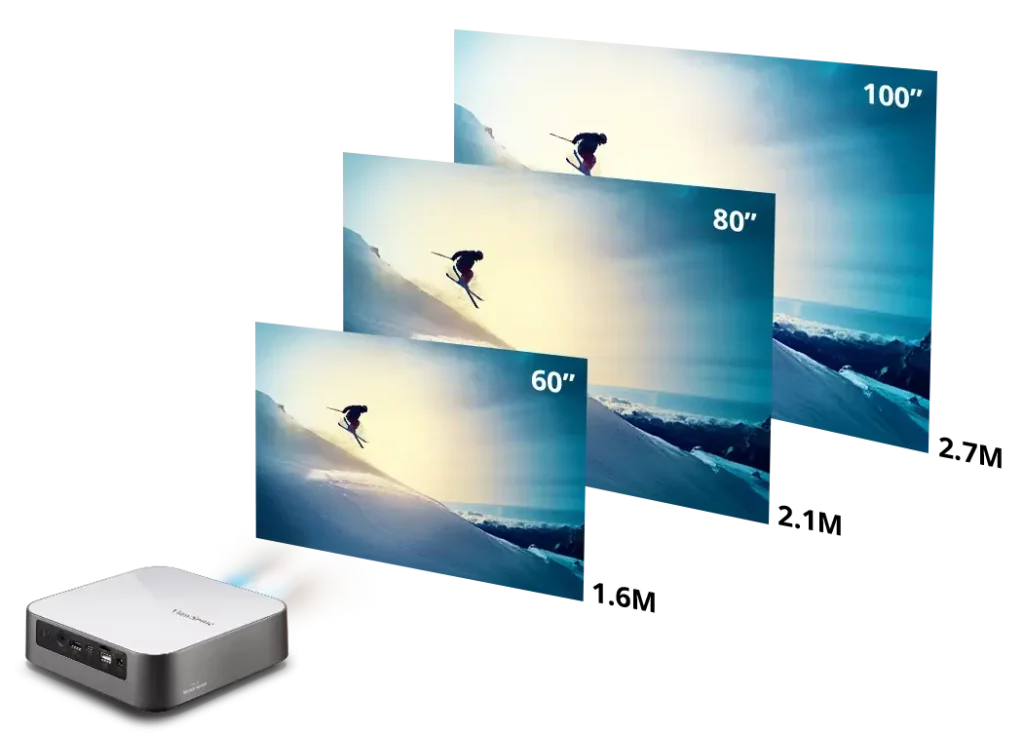 See Great Even in Small Spaces
Obtenez une image jusqu'à 100" à seulement 2,7 m de distance pour une expérience cinéma dans n'importe quel pièce.
"Plug-and-Play From Any Device
Regardez du contenu instantanément depuis n'importe quel appareil doté d'une connectivité plug-and-play grâce à l'USB de type C, l'HDMI, le lecteur USB, la Micro SD et le Wi-Fi. Ou utilisez les 10 Go de stockage local pour conserver vos contenus préférés.

Regarder plus, s'inquiéter moins
Designed taking into account the protection of the eyes, the projection light reflective offer a visual experience that is virtually free of blue light to reduce eye fatigue on periods of viewing extended.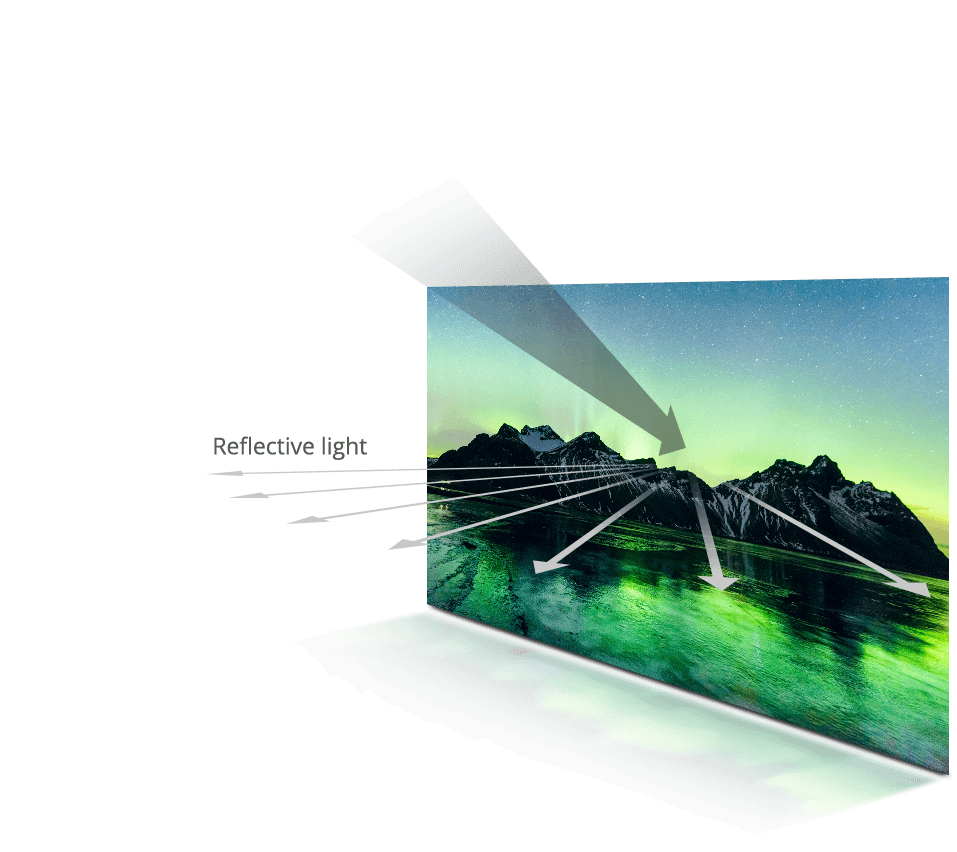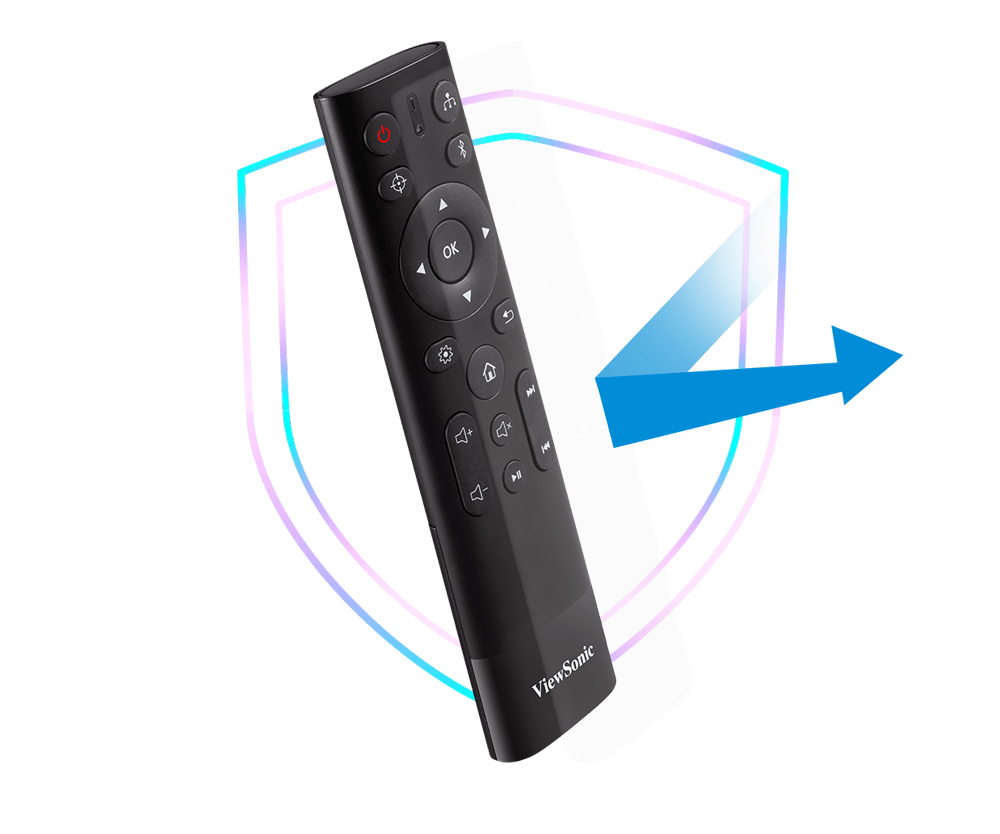 Remote control antibacterial TÜV certified
Divertissez-vous tout en restant en bonne santé. La télécommande antibactérienne est dotée d'un revêtement spécial pour empêcher les bactéries de se fixer et reste efficace même après une longue période d'utilisation.
Un régal pour la vue et l'ouïe
Technologie LED à la pointe de l'industrie

Mercury-free for a more secure future and more green.

A lifetime of 30 000 hours for a non-stop fun.

1 000 lumens of LED-2nd generation, for a brightness enhanced.

Low temperature operation and thermal design with exclusive fan noise minimum.
Full HD 1080p resolution for Detail-Captivating
Vivez chaque détail avec une qualité d'image ultra nette en résolution Full HD 1080p pour un véritable plaisir visuel où que vous soyez.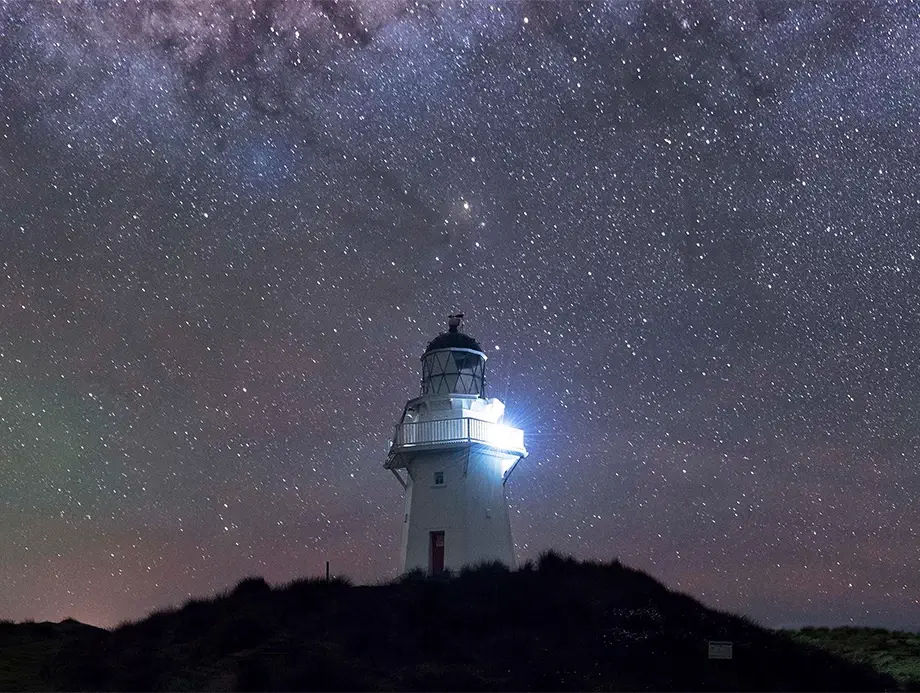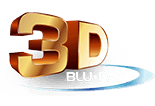 Immerse yourself in color with the Technology Cinema SuperColor+™
La technologie exclusive Cinema SuperColor de ViewSonic+™ avec une coouverture de 125% de l'espace colorimétrique Rec.709 offre des couleurs vives et riches pour une expérience visuelle plus vraie que nature.
Sound by Harman Kardon
The built-in dual speakers Harman Kardon sound clear and powerful, which allows you to enjoy your movies and your music with you wherever you go.

From Small to Large Screen
Projeter l'écran de votre téléphone ou de votre tablette n'a jamais été aussi facile. Connectez sans fil le M2e à votre appareil mobile* et profitez d'un divertissement instantané sur grand écran.
*The iPhone and Android phones are compatible, but must be connected to the same network as the M2e.
Bluetooh advanced for additional features
Profitez d'un son de qualité à votre manière. Utilisez le M2e comme haut-parleur Bluetooth pour animer vos soirées, ou connectez vos écouteurs Bluetooth et plongez dans votre univers sur grand écran.
Content streaming via USB Type-C
Projeter du contenu directement depuis votre téléphone ou d'autres appareils mobiles via USB Type-C tout en le chargeant simultanément. Regardez des vidéos en streaming, utilisez FaceTime avec vos amis ou jouez à la Nintendo® Switch sur grand écran sans station d'accueil, le tout via un seul câble.
*Devices must support video streaming with USB type-C.
*Adaptateur Lightning vers HDMI compatible requis pour les utilisateurs d'iPhone et d'iPad.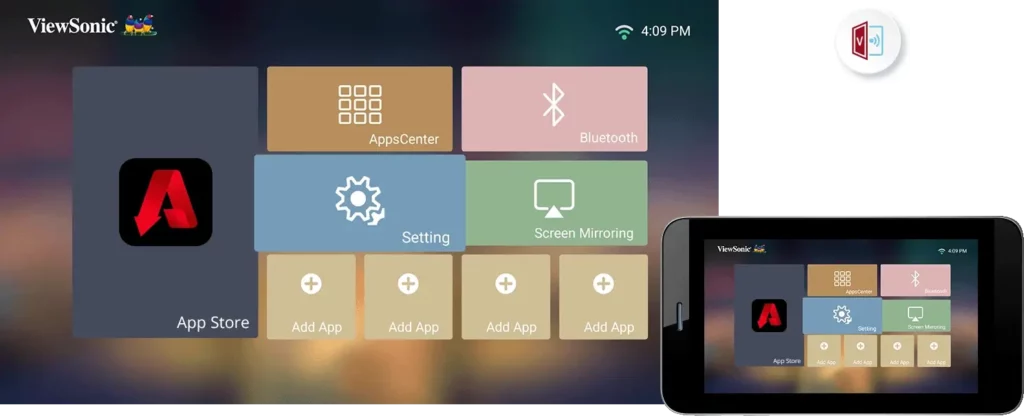 Control intuitive touch through your phone
Contrôlez le M2e avec votre téléphone. Téléchargez l'application ViewSonic vCastSender et connectez-vous via le même réseau Wi-Fi pour une navigation, une saisie, et des annotations faciles sur grand écran.
Auto Focus Camera
IR Receiver
Lens
Stepless Stand
Auto Focus Sensor
HDMI 1.4 / HDCP 1.4
Power Button
Audio Out
USB Type-C (5V/2A)
Micro SD Card Reader
DC In
USB Reader (5V/2A)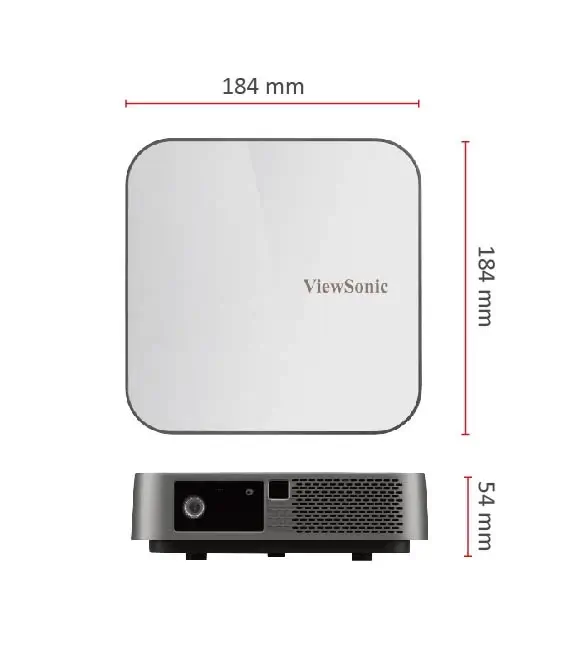 Features

Native resolution: 1920×1080
Brightness (LED Lumens): 1000 Lumens LED
Contrast: 3000000:1
Display colors: 1.07 billion colors
Type of light source: LED
Lifespan of the lighting source (normal): jusqu'à 30000 hrs
Power lamp: RGBB LED
Lens: F=1.7, f=6.35 mm
Position of projection: 100%+/-3%
Ratio of the focal length: 1.21
Digital Zoom: 0.8 x-1.0 x
Optical Zoom: Fixed
Image size: 24
Focal length: 0.65 m-2.68 m
(80
Keystone: H:+/-40° , V:+/-40°
Audible noise (Normal): 26dB
Audible noise (Eco): 24dB
Internal Storage: Total 16GB
(10 GB storage available)
Input offset: 66ms
Supported resolution: VGA(640 x 480) at
Full HD(1920 x 1080)
Compatibility HDTV: 480i, 480p, 576i, 576p, 720p, 1080i, 1080p, 2160P
Horizontal frequency: 15K-102KHz
Vertical scanning frequency: 23-120Hz

Input

HDMI: 1
(HDMI 1.4/ HDCP 1.4)
USB Type C: 1 (5V/2A)
USB Type A: 1 (USB 2.0 reader x1)
SD card: Micro SD (64GB, SDXC)
Enter Wi-Fi: 1 (5Gn)

Output

Audio Output (Bluetooth): 1 (BT4.2)
Speakers: 3W cube x2
USB Type A (Power supply): 1 (USB 2.0 – 5V/ 2A, partagé avec l'entrée USB A)
Other

Supply voltage: Ac adapter:
Input: 100~240V
Output: 19VDC / 4.74 A
Power consumption: Normal: 54W
Veille: <0.5W
Operating temperature: 0~40℃
Net weight: 1.0 kg
Dimensions (L x w x H) with foot: 184x184x54mm
Language of the on-screen display (OSD): English, French, Spanish, thai, Korean, German, Italian, Russian, Swedish, Dutch, Polish, Czech, traditional chinese, simplified chinese, japanese, Turkish, Portuguese, Finnish, indonesian, indian, Arabic, vietnamese, Greek, 23 languages in total

Standard Accessories

Power cable: 1
Cable USB-C: 1 (1m)
Remote control: 1
Carry bag: Yes
Sleeve Bag: Yes