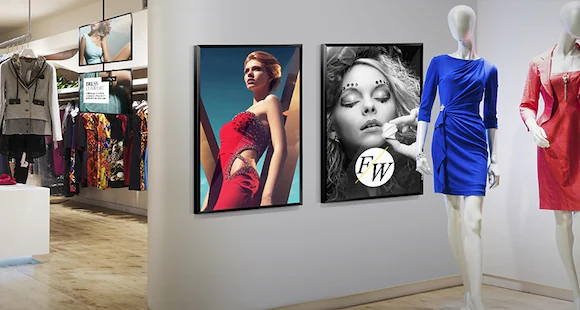 Attract the customer benefits by 16/7 optimized
Capture the attention of the customers for an optimal presentation of your information on the monitors, SMART DCE Samsung.
The Samsung series DCE of digital billboards is distinguished by superb image quality, a powerful brightness 350 nit (330 nits for the model with 32-inch) and high reliability in use 16 hours/24 and 7 days/7.
With their thin design and sleek designed for durable use in the shops, restaurants, fastfood, offices and meeting rooms, screens DCE present your information to the extent visually attractive, in a timely manner and with, the image quality is breathtaking.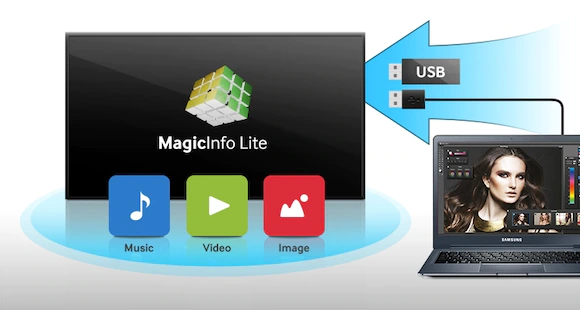 Automatic display of content from a USB connection or an internal memory
The player MagicInfo Lite Player uses a sophisticated technology to view at any time on a wide range of content, such as videos, illustrations and photos, either on-demand or pre-programmed.
Customers can easily view files that are stored in the large internal memory or on a variety of external devices connected to the built-in USB port.
The alphabetical sorting of items in the folder MagicInfoSlide of the USB memory makes it easy to manage since it eliminates the need for the use of programmers.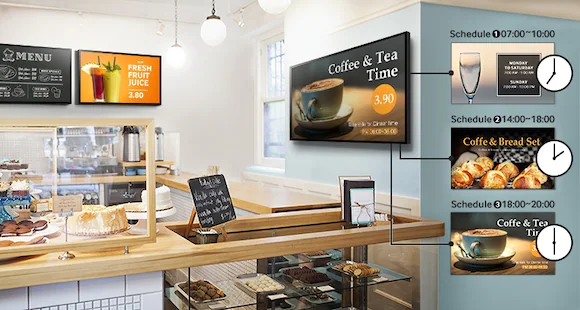 Check easily and instantly your screens installed at various locations
The solution MagicInfo Lite with media player lets you manage the content remotely over the server in the network MagicInfo. It is possible, from a PC, program, remote viewing multimedia contents stored on a USB flash drive connected to the rear of the screens of the Samsung series DCE.
The connection to the server MagicInfo also allows you to perform remote monitoring and management screens.
The data of the device, the programming content is displayed, and the tracking of network data, alarms and various controls are available remotely, even without having a direct view on the screens.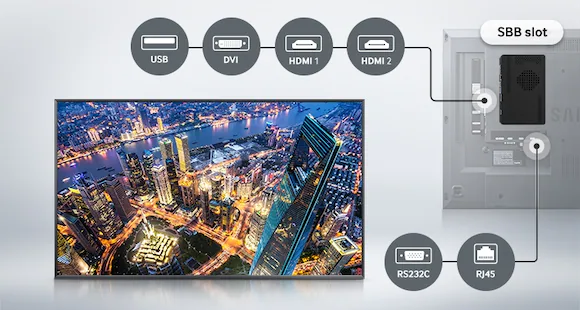 Digital display is easy to manage and with a connectivity multifunctional
Different interfaces can be used to easily connect the display to other digital billboards.
The screens are not only equipped with the connections that are most commonly used by businesses, but also supports a large number of devices-different source.
Available connections include HDMI, DVI, D-sub, Component & Composite as well as RS-232C interface for connectivity ultra-flexible.
In addition, the series WFD provides for the connection of a drive SBB, which can transform the system into a signage solution multi-functional.